Level Design – Design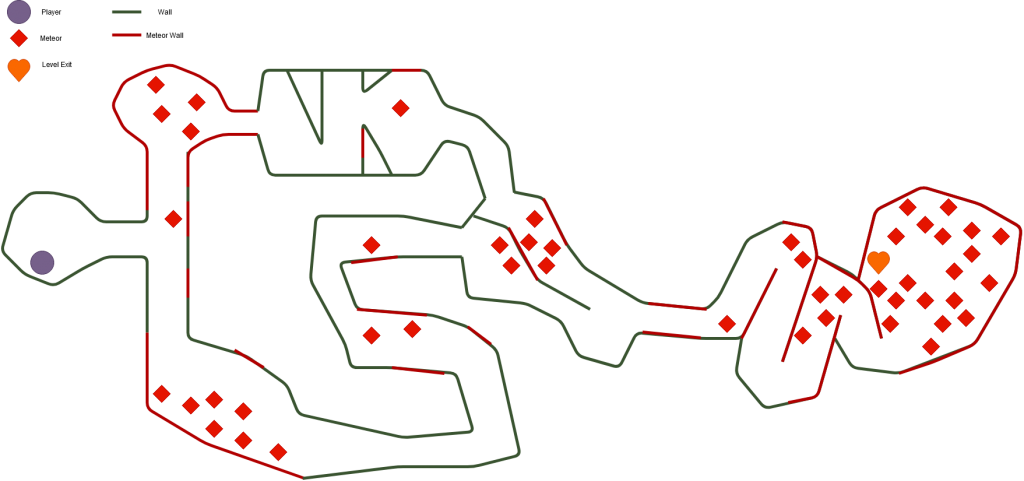 Above is the final level design of the first level. This was thought out with help of the research done beforehand and will be implemented into the game.
The PDF below explains my thought process and what all the parts in the level are for. To see if the level is good I will test it with some users.